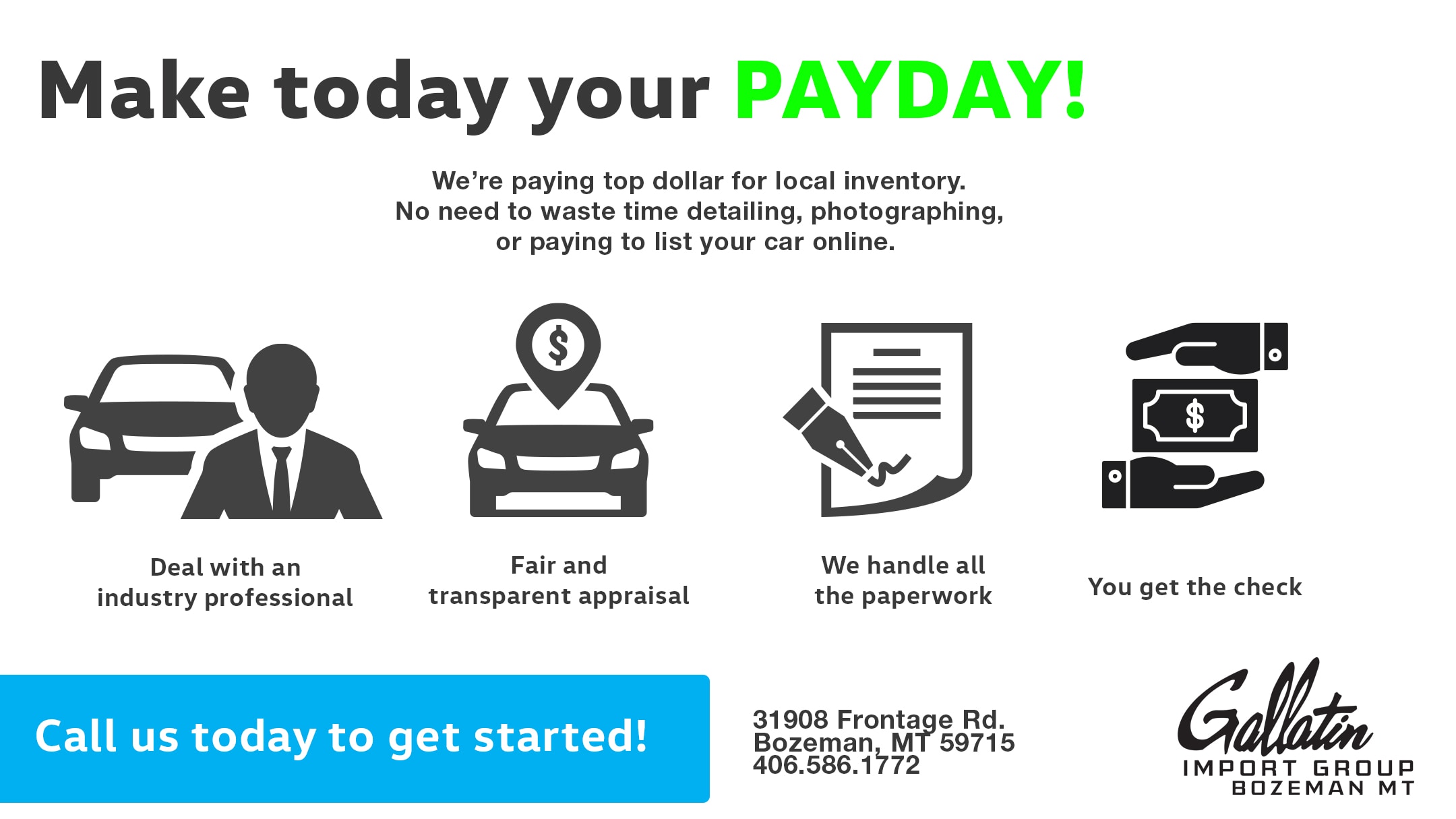 Have Questions? Give our team a call!
At Audi Bozeman, we know luxury performance, and we understand the value of a well-maintained luxury performance or exotic vehicle. Before you take on the burden of professionally detailing, photographing, and paying to list your pre-owned Audi, let a member of our Audi Acquisition team offer you a stress-free, high-value alternative. 
We're not just industry experts, we're automotive enthusiasts, and the resources at our fingertips allow us to handle the entire process from start to finish. No negotiating with timid or inexperienced private buyers, no time wasted figuring out the transfer of funds or title paperwork. That's what we do, so let us do it, and get back to living life on your terms.